Bank of Canada Lawsuit!
The Bank of Canada has been operating illegally for years against the rights and best interests of Canadians. Giving foreign bankers the opportunity to enslave Canadians with odious debt we should never have to pay enabled by treasonous Governments! He did win his case in court! After listening to top video push pause or leave page and come back to listen to second video still training.
All government parties have been complicit in defrauding and committing crimes against humanity and treason against the health and well being of Canadians and Canada's future. All who have not exposed this or remedied this publicly will be charged. Do the right thing now!
Canada being set up to fail! Posted Mar 16/17
Victoria Girl explains criminality!
History Teacher speaks truth about banking fraud!
Liberals Treasonously sold our future to Rothchilds in Pierre Trudeau days then they delayed humanitarian funds to help the people being complicit through Norad with 911 inside job.
Sadly Tami Dickson Canadian Patriot www.galacticfriends.com
Rocco Galati in court to challenge how Bank of Canada does business operates.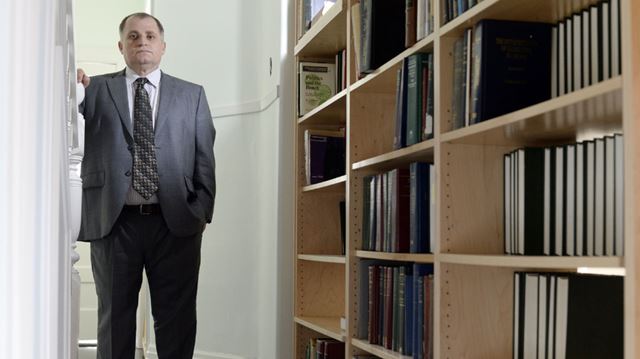 Galati
Aaron Harris/Toronto Star
Toronto lawyer Rocco Galati is representing a small group that contends the Bank of Canada is mandated to provide debt-free support for public projects undertaken by federal, provincial and city governments.
OurWindsor.Ca
OTTAWA—Renowned Toronto lawyer Rocco Galati is pursuing a court case intended to do nothing less than force the Bank of Canada to reorient its activities on behalf of Canadians.
Galati, who led a successful challenge against an appointment to the Supreme Court of Canada, is representing a small Toronto group whose legal bid is attracting increasing attention from people in Canada and elsewhere who distrust global financial institutions.
The unusual case originated with William Krehm, a much-travelled 101-year-old Toronto native and former Trotskyite who was in Spain during the Spanish Civil War and once stood guard over Leon Trotsky's corpse after the Russian revolutionary was assassinated in Mexico City.
Krehm, later an economic writer, asked Galati to launch the case on behalf of his Committee on Monetary and Economic Reform (COMER). Galati first filed the case in 2011 and after several legal rounds — including a court skirmish with federal government lawyers — is expected to return to Federal Court within days to move the challenge forward.
COMER contends the Bank of Canada, a publicly owned national financial institution created in the Great Depression, is mandated to provide debt-free support for public projects undertaken by federal, provincial and city governments. Not doing so has deprived Canadians of the benefits of larger infrastructure investments, COMER alleges.
Among other arguments in its court submission, the group alleges Canada ceded its sovereign ability to conduct independent monetary policy to the "secret" deliberations and control of private foreign bankers. This unconstitutional move, COMER argues, was a result of Ottawa's decision to join several multinational financial organizations, particularly the Bank for International Settlements (BIS).
Headquartered in Switzerland, the BIS is an organization that brings together the central banks from 60 countries to co-operate in the promotion of international monetary and financial stability. Canada joined in 1970.
"It's by far the most serious and important case I've ever done," said Galati, who gained national prominence in a classic David versus Goliath case last year in which he moved to block Prime Minister Stephen Harper's appointment of Justice Marc Nadon to Canada's top bench.
Of the current case, Galati says, "It impacts the entire country in a profound way, right down to the bone of our economics and the history of the way we've maintained and lost, through illegal action, our independent monetary policy. It's huge."
The federal government tried to quash the case on the grounds it was frivolous and the alleged infringement of the plaintiffs' constitutional rights was "too uncertain, speculative and hypothetical."
And judges noted COMER's contention that the Bank of Canada has a mandate to provide interest-free loans to governments in Canada hinges on the interpretation of a sentence in the bank's enabling legislation saying it "may" provide such loans.
But the courts have said Galati can proceed with an amended statement of claim.
"We have no comments on a matter that is before the courts," the Bank of Canada stated.
But on its website, the Bank of Canada explains why it doesn't "print money to repay the national debt or to finance government programs." Doing so, it says, "would reduce the value of our money, raise interest rates, and undermine the growth of the economy."
Ann Emmett, a former teacher who now chairs COMER, said she "absolutely" believes foreign banks are controlling the Bank of Canada's actions.
"I have to tell you that the lawsuit has sparked interest around the world," Emmett added. "They are not going to be able to put the genie back in the bottle."
The lawsuit also alleges the federal finance minister is depriving MPs of their right to properly vet government spending by inappropriately calculating available financial resources.
The original COMER case indicated an intention to make it a class action suit, with $1 in damages for each Canadian. But it's unclear if that part of the claim will stand.
Toronto Star
Bank of Canada Lawsuit!